On 10 January 2021, the Association of Professional Builders expanded its international operations by acquiring the leading Canadian business coaching company, Best Contractor Coach.
This exciting acquisition has been in motion since Q3 2020.
Officially completing on 10 January 2021, we are thrilled to announce the acquisition of the company's former founder Clint Best.
Clint has now joined the team as one of our Executive Business Coaches and will be working alongside the existing coaching team to provide our private clients with industry specific mentoring and training to take their building company to the next level.
This strategic move to broaden our international presence aims to strengthen and excel our plan to expand our membership database from 325 building companies to over 25,000 in the next five years.
The majority of members of the Association of Professional Builders are spread across North America and Australasia.
Currently in Canada, APB members are grouped around Ontario and Alberta. Now with the addition of Clint Best, a specialist business coach on the ground, we know we can drive even more growth within the country.
Clint has been successfully coaching business owners in Canada and the United States for over 18 years, and for the past three years, has focused his practice specifically on residential building company owners.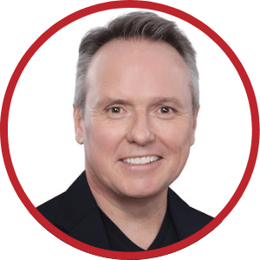 In a recent interview after the acquisition, Clint described his thought process behind selling, "I've been coaching for 18 years and have been looking to either expand the company myself or join forces with another.
"It was a great opportunity for me to exit my company, and I'm excited to bring my expertise to APB and focus on what I really love to do. APB has very good systems around data in place, which was a huge compliment to my personalised coaching skills.
"Coaching is really a relationship. In my experience, most business problems are a personal problem disguised as a business problem. Using APB's data-driven approach will help me deliver a greater impact in the market and hone my skills even further."
Best Contractor Coach has been operating with strong growth for three short years, boasting an extraordinary retention rate, which is proof of an excellent coach leading the company.
We know this acquisition is the right move and Clint was the right person for the team with core values that aligned with our own, an established reputation and invaluable industry knowledge and experience.
As we look to the future and execute our plans to grow the APB business, we are excited to be bringing on industry experts such as Clint to help us accelerate the process.
Learn more about our coaching team here.