Do you use construction estimating software in your building company?
Construction estimating software can be a true time-saver when you choose the right one for your business needs.
Combining estimating with project management, Buildxact is one of the many options you can choose from. It's uniquely designed for builders and trades to manage jobs from the contract through to final invoice.
According to the Buildxact website, their estimating and project management software is a place to manage every aspect of the job in one place, and control your construction company's job schedules and profit. It's a relatively easy-to-use system that speeds up the process of estimating, quoting and scheduling.
The Rundown On Buildxact Features
If you were to sign up for Buildxact today, this is exactly what you would get…
Takeoff Software
Their takeoff features allow you to upload a PDF and do your takeoff on-screen. You can complete measurements in square, lineal or cubic metres, and easily estimate jobs by linking to item costs.
Estimating Software
Buildxact allows you to load your supplier prices via Excel so you can link the cost of every item to your takeoffs. You can also create templates for faster estimating. Estimate checklists are available too, so you can make sure you never miss a thing.
Quoting Software
The quoting section gives you the tools to create templates for your quotes and easily send them out to your clients with the takeoff tools. The quotes are preformatted so they're well presented with specifications, images and PC/PS item breakdowns. Buildxact claims their quoting functions cut quoting time by 80%.
Scheduling Tools
The schedule allows you to add hours directly from your estimates into the schedule so there's no double-booking or not knowing what's next. It sends out reminders to trades, suppliers and staff so everyone's up to date.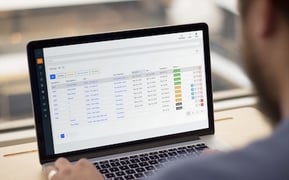 Cost Tracking
The cost tracking system provides you with a place to manage your profitability in real-time. You can track the cost of each specific item, create purchase orders and work orders, enter supplier and contractor invoices, and see at a glance, if a job is over or under budget.
Accounting Integration
Buildxact can be connected to Xero, Quickbooks or MYOB so you can sync invoices and purchase orders.
Buildxact is based in Australia, so if you're an Australian or New Zealand builder, it's easy to take advantage of their local training and support. But if you're not local, they have a range of video tutorials if you find yourself needing some extra help.
Buildxact Pricing Options
There are a few different subscription options, depending on your business needs, varying from $149 - $399 per month. However, there is a 14-day free trial if you just want to try it out and see if it works for you.
Buildxact Reviews From APB Members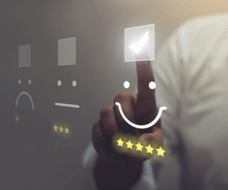 A large percentage of the members of the Association of Professional Builders use Buildxact. Here's what they have to say…
Steve from Avenue Constructions has been using the software for a few months now and has already noticed how much it speeds up his estimating process. He said, "It does speed up the estimating, definitely. I really like the measurement tools. It's easy to work out square metres and lineal metres and times by height. And it's easy to do deductions and waste." Steve went on to explain that when it comes to working out exact quantities for his estimates, it gets a little trickier for certain things because you need to create a lot of different line items for each individual product. Overall, Steve likes the estimating side of Buildxact. "Once you get it done and templated to the way you like it and do your ordering, it's good. You have to do a bit of setting up before you can do an estimate and be confident with it."
Alana, the owner of Timber Home Specialist, thinks Buildxact is great for plan takeoffs and estimating but she's not sure the software is complex enough for the needs of her building company. "It does help somewhat with scheduling and reminders. I'm not so sure about the client portal side of things. Managing variations is not so straightforward. We're still playing with it, but definitely considering other software."
Mark, from Allcon Building, told us, "It's a very functional and easy-to-use system. There is a bit of work in setting up but if you put a bit of time into it at first, it's a big time saver."
Whether Buildxact can help with estimating and scheduling your building company all depends on the complexity of the projects you're targeting and how many. We've learnt that it seems to be a good option for smaller building companies, but you need to put the time in initially for it to really work.
If you're looking for an estimating software solution for your building company, the 14-day free trial would be a good place to start before you commit to their monthly subscriptions, so you can check out all the features and determine if Buildxact is something that will work in your building company.