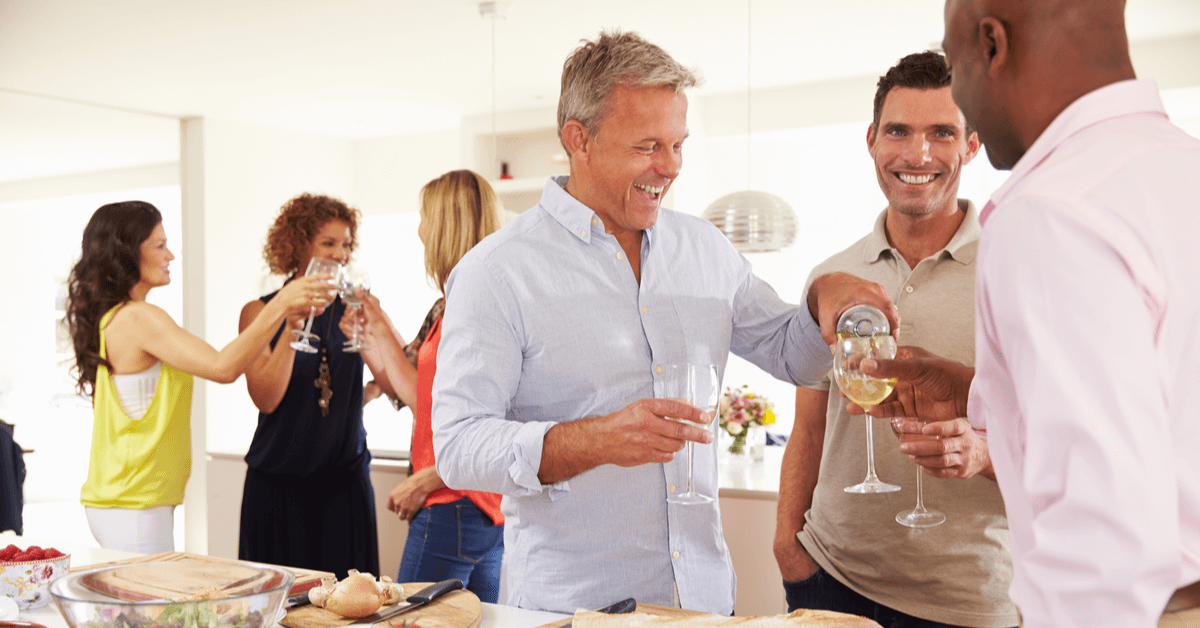 Are you finding referrals harder and harder to come by these days?
The fact is, consumers are far more cautious about recommending builders than they used to be.
However, the problem is more likely to be your strategy rather than the clients themselves.
According to research by Nielson, consumers are 4 times more likely to sign a contract when they have been referred to a builder by a friend.
Which is why Professional Builders use a systematic approach to ensure their clients continue talking about them long after the handover, while average builders hope they never hear from their clients again!
What would your last client say about your building company?
Stop wasting your time asking for referrals from past clients...


It's About Positioning
Instead, focus on positioning your building company as a 'thought leader' in your niche.
When you do this, according to Vanguard, you'll increase referrals by over 2,000%.
Having said that, one of the biggest myths that still exists in our industry is that clients who refer their friends and family to you want to help you to grow your business.
The truth is, they are more interested in helping the people they care about rather than you.
So if you are not capitalising on your clients' motivations, you could be missing out on a massive opportunity to grow your building company.
So don't listen to that voice in your head that tells you, "They like me, they want to see me succeed," because while that may be true to a certain degree, the harsh reality is that they want their friends' problems solved, not yours.
Which means you cannot be complacent, and you have to shift into 'helpful advisor' mode from the very first conversation.
So here are tips to help you succeed...
You Need To Focus On One Specific Niche
The first one covers how you can increase the number of referrals you receive by simply focusing on a niche.
You see, according to that research by Vanguard, when it comes to building, consumers are 11 times more likely to recommend a company that focuses on a particular niche compared to a general builder that simply asks for referrals.
It's the same reason a consumer looking to build a high-end new home will choose a custom home builder over the builder that does new homes, renovations, extensions and commercial.
We are more comfortable working with specialists rather than generalists...and we're prepared to pay a premium for the privilege.
Equally, when we're recommending builders, we're more comfortable recommending a specialist compared to someone that does a bit of everything...a bit like a handyman.
Position Yourself As A Thought Leader
Another way to increase the number of referrals you receive is by becoming a 'thought leader'…
And it's a lot easier than you may realise.
Builders that are seen as problem solvers are 11 times more likely to receive referrals compared to general builders that simply ask for referrals.
And the best way to demonstrate your problem solving talents is to write a 'how to' article, or shoot a short video.
When you do that, you become a thought leader and are seen as a builder that can be trusted to solve a friend's challenge.
Introduce Prospective Clients To Your Past Clients
However the best way to increase the number of referrals you receive is by introducing past clients to your prospects.
There is no better form of flattery than a recommendation.
So your job as the owner of a building company is to place your past clients in front of your potential clients.
The easiest way to do this is through social events.
Display home openings, supplier product launches and information evenings are all great opportunities to combine past and potential clients.
When you follow this strategy you create a tribe that people want to be a part of.
So what if you could 10x the number of referrals your building company receives, what would that do for your business?
If you need some help getting started, download our free sales blueprint.
When you have it, you can scale up your building company and take it to the next level...
And help more people in your area to enjoy their building experience.
Click on the link below to download it now.