A brand new industry report has just been released by the Association of Professional Builders (APB) after surveying 720 residential home builders.
The participants were all owners and directors of small and medium sized construction companies looking to systemise their businesses, grow their margins and/or their sales revenue and transform the industry.
The report was commissioned in order to gather a deeper insight into the residential construction industry and to identify emerging trends in order to enable building company owners to measure their own businesses against the industry benchmarks.
For a limited period of time the State of Residential Construction Industry (SORCI) Annual Report 2022 is available for builders to download completely free of charge.
A level of delays and disruption never seen before
Like many other industries, throughout 2021 the residential construction industry experienced a year where supply chain issues created a shortage of materials leading to a level of delays and disruption never before seen.
However, unlike other industries, the residential construction industry also had to contend with a surge in demand fuelled by record low interest rates and increased disposable incomes amongst consumers who were unable to spend their money on overseas vacations and entertainment.
In Australia the problem was further fuelled by government grants that incentivised consumers to build their first home. The end result was that builders were busier, builds took longer than usual, and the cost of construction went up faster than at any time in living memory.
In the United States lumber prices increased by as much as 142% due to increased demand, supply chain disruptions, wildfires and flooding in Canadian timberlands. Fortunately, most builders in the United States protected their margins by using allowances for lumber from mid-2020 onwards.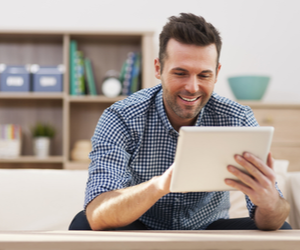 The majority of Australian builders however were not so fortunate due to the structure of the fixed price contracts they signed, which limited the use of allowances and did not permit the use of cost escalation clauses.
Steel was another component that experienced multiple price increases throughout the year along with concrete and plasterboard which led to an increase in the cost to build a new home of between 15% to 50% during the year, depending on location.
Unprecedented demand led to margin erosion
With that level of increase in the cost of sales, combined with extended timelines which has increased the amount of fixed costs apportioned to each home being built, it's not unexpected that so many building companies have been losing money during the year and are struggling with eroded margins.
While this won't be a shock for anyone operating inside the industry, it has surprised many on the outside who are struggling to understand why building companies are failing after enjoying such unprecedented demand for their services.
Many consumers found themselves in a position where their building contracts were being cancelled towards the end of 2021 because their projects were no longer viable to commence.
Others were being quoted with start dates not due to commence for three to four years in the hope they would cancel their fixed price contracts allowing the builder to safely exit a loss-making deal.
It's an unfortunate reality that circumstances outside of builders' control have negatively affected the industry and have painted a negative picture of how building companies operate in many consumers' minds.
However, despite all of the negativity and challenges that builders have endured over the past 12 months, the SORCI 2022 report has revealed that the industry is continuing to become more systemised and more professional year on year.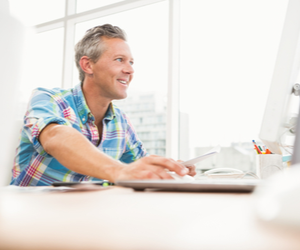 Professional builders continue to implement new ideas and structures that are enabling them to become better operators and deliver a better experience for their clients.
Most importantly, especially during these volatile times where entire profit margins on a project can be wiped out in a matter of weeks, professional builders have a far better understanding of their company financials than at any time in history.
This trend will ultimately lead to a more robust, financially sound industry with significantly less building company failures than we have previously experienced, although it should be noted that there will be more closures in the short term as the events of 2021 catch up with builders in 2022.
As 2021 unfolded one thing became very clear, inflation was out of the bag and would continue to increase in 2022 posing a challenge that business owners have not had to deal with for the last 10 years.
While rising material costs make the task of accurately estimating projects almost impossible, they can be covered by allowances and in most cases, cost escalation clauses.

Beware of the 'silent tax'
However, the effect of the 'silent tax' on fixed costs can blindside building companies that fail to plan and budget correctly leading to frustration and disappointment at the end of the financial year when net profit is completely swallowed up by rising operating costs.
At the start of 2022, inflation had hit 7% in the United States. The trend is likely to continue upwards until interest rates are increased, at which point it is likely that demand for new homes will start to drop.
Remodellers/renovation specialists could remain in demand as consumers put their COVID-19 savings to work once the supply chain issues subside.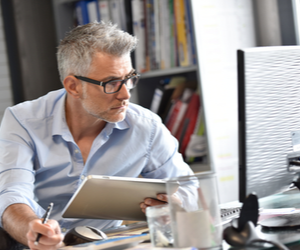 With professional builders running more concurrent projects than ever before in 2021, it was good to see them utilising dedicated project management software to manage the process efficiently.
In 2021, 64.8% of building companies ran their projects using specialist construction software rather than relying on spreadsheets, pen and paper, or even their memory compared to just 33.6% of building companies in 2020.
This is an incredible change in the industry and one that clearly demonstrates the determination of professional builders to deliver a better service to their clients.
Margins are linked to marketing
APB is always emphasising to its members that margins are linked to marketing. Something that was clearly underlined in the data collected in the SORCI 2022 report where it showed that the building companies that spent less than 1% of their revenue on marketing had the lowest margins.
The reason for this is the law of supply and demand. Builders that have more demand than they can service are able to pick and choose their clients as well as hold a stronger negotiating position during contract negotiations.
Conversely, builders that do not invest in generating more demand for their services end up clinging on to every opportunity, which results in them not only compromising their margins, but also dealing with the consumers who are only interested in finding the cheapest quote.
Another signal that the industry is becoming more professional year on year was the revelation that almost half (49.1%) of all residential builders now calculate their fixed costs, per job, per day, which is 43.1% more than in 2020.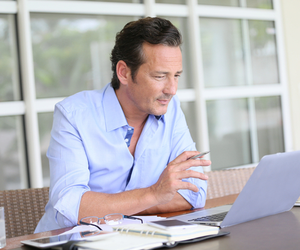 The builders that calculate this figure have a clearer understanding of the true cost of every delay, allowing them to 'price in' the real cost of change orders and contract variations to clients, as well as understanding the real cost to the project for subcontractor 'no shows'.
Understanding this figure also assists builders with pricing their jobs as they have a thorough understanding of their break-even point on every job and the importance of maintaining, or even increasing, their margins on larger projects rather than succumbing to the lure of cash flow.
To uncover more insights from the 720+ builders from the United States, Australia, Canada and New Zealand who took part in the 2021 State of Residential Construction Industry survey, click the link below to download your FREE copy of the report.
Inside you'll find industry insights that can help you to benchmark your building company against your competitors!