2021 was a year like no other. Whilst the entire world grappled with the second year of a global pandemic, building companies were hit hard with one crisis after another.
In true fashion, professional builders rose to the occasion and transformed their systems to cope and create a 'new normal'.
We worked harder than ever before to provide resources, support, mentoring & advice to as many builders as possible.
We're proud to say, some members had their best year ever in business and had more clarity than they have since starting the company.
Here's 2021 in a nutshell…
Expanded The APB Team Across Australia, The United States & Canada


January-December
Throughout 2021 as our member base expanded, we grew our internal team of specialists so we could continue providing unmatched support to professional builders.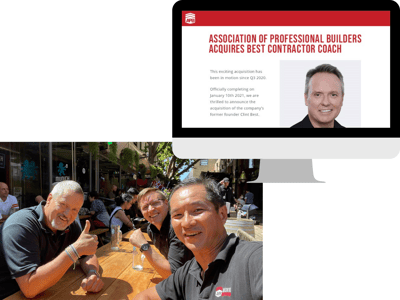 Through adding new executive coaches to the team, more member success coaches and digital marketing specialists across 3 countries, we were able to get APB's mission across to thousands more building companies.
APB's team of specialists now spans not just Australia, but the United States and Canada.
In order to bring on top talent we also completed an acquisition of the leading Canadian business coaching company,
Best Contractor Coach which you can read more about here.
Launched The First Ever State Of Residential Construction Industry Report (SORCI)




April



After surveying over 1,000 building companies across 5 countries, we published the first ever State Of Residential Construction Industry (SORCI) report in April.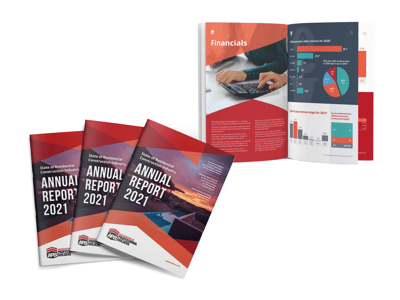 The SORCI report is the largest survey on the residential construction industry and has become an invaluable resource for builders to benchmark their building companies against their competitors.
From the hundreds of data points analysed by thousands of custom home builders and remodellers, we are able to reveal the true state of the residential construction industry.
The survey took place in 2020 with the final report being published in 2021.
2021's survey opened in September and is already closed while we work on launching the next report early 2022.
Read all about SORCI here.
Contributed To The Community
January-December
APB proudly partners with Orange Sky, a charity dedicated to providing warm showers and laundry services for the homeless. Orange Sky's mission is to restore dignity back to our friends on the street and facilitate genuine conversation and connection while providing laundry services.
Throughout 2021, with regular contributions, we helped 720+ people have access to warm showers and fresh clean laundry via Orange Sky.
As we grew, our contributions grew. One of the initiatives that we rolled out in 2021 was matching member renewals with donations. Now, when any builder renews their membership with APB, they not only get yearly access to world-class coaching, resources and support, they make a positive contribution and impact within the community.
Read more about APB's contribution to the community here.


Published Professional Builders Secrets
June
After almost ten years helping thousands of building company owners, we put all the secrets of running a professional and profitable building company into our first book. Professional Builders Secrets launched in June and quickly became an Amazon International Best Seller.
Inside Professional Builders Secrets we reveal how custom home builders can generate more leads, more sales and higher margins all while delivering a better experience for their clients.
We share the exact systems that successful builders across Australia, New Zealand, Canada, and the United States are implementing into their building companies and how you can too.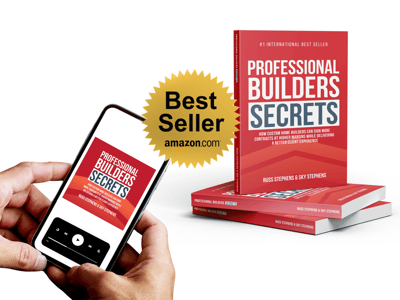 Dozens of 5 star reviews and thousands of book sales later, we've been able to reach more builders than ever before.
At the end of 2021 we recorded the audiobook ready to launch on Audible early 2022.
You can read more about the International Best-Seller Professional Builders Secrets here.



Celebrated Our 7th Birthday
August
On August 31st, 2021, we celebrated our 7th year in business!
After working with hundreds of custom home builders on their marketing, sales & project management for several years, we saw a gap in the market and in August 2014, we launched the Association of Professional Builders.
There was a lack of education out there for building company owners and a lack of any real guidance on construction financials, systems, sales, marketing and leadership.
Builders were working long hours, evenings & weekends and not getting the return they needed from their building companies.
Worse yet, the industry had a terrible reputation after cowboy builders burned trusting clients and soured relationships.
Things had to change.
We created APB with 1 mission: To improve the industry for both builders & consumers.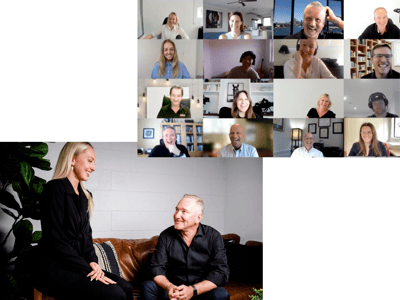 7 years on and we still have that same mission.
APB have mentored hundreds of building company owners over the years and supported a member base across 5 countries.
The APB community has collectively built over $1b+ worth of homes in 2021 and delivered thousands of exceptional building experiences for their clients.
As proud as we are for what's been achieved in 7 short years, there's more to come.
This is just the beginning.
Read the full APB story here.
Hosted Live Events In Australia & The United States
June & July
After a predominately digital world in 2020, we brought back live events in 2021 where we visited cities in Australia and the United States.
Meeting over 80 members in person across 3 cities and bringing together members for physical connection and networking was priceless.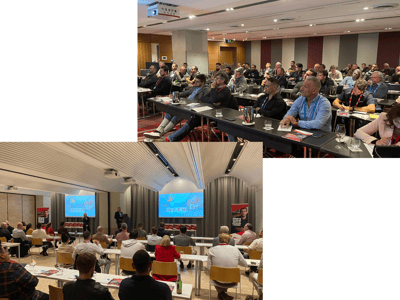 These live in-person events we shared the secrets to running a professional building company, the plan for taking your building company to the next level and connected like minded builders with each other for an evening of networking.
We continued to hold regular online events multiple times each month, but nothing compares to physically meeting you. In 2022 we will be visiting many more cities across the globe to bring the Professional Builders' Secrets live events to as many building companies as possible.
Learn more about upcoming events near you here.

Surpassed 500 Active Members In Over 5 Countries
September
This year we celebrated surpassing 500 professional building companies as members of the Association of Professional Builders!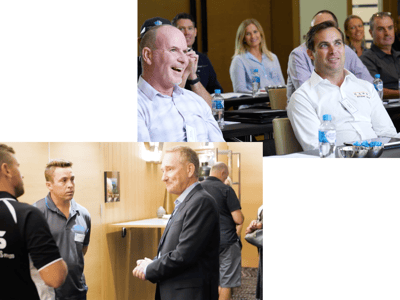 Members from rural to metro, major remodellers to custom home builders, from Australasia to North America and beyond.
Our members in the United States, Canada, Australia, New Zealand and the United Kingdom, are all working towards a better industry, and we couldn't be more proud.
The network is arguably the most valuable part of the APB Membership experience and growing the community to over 500 (More than doubling in the last 12 months) is incredible.
To see why so many builders are joining APB, check out behind the scenes here.


Surpassed 100 Professional Builders Inside The Private Mentoring Mastermind
August
Another massive milestone for the APB community was surpassing 100 professional builders being privately mentored by our team of executive business coaches.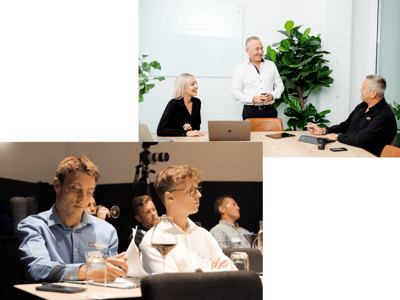 We have worked with our clients through the good times & bad and celebrated with them as they grow their building company from $5-$30M in just 3 years, increased their sales revenue by 8x in 5 years and increased their employee count from 2 to 30 in 2 years, to mention a few of the many success stories.
What's more incredible is the impact the last 12 months has had. When the pandemic hit we made a commitment to help more builders than we ever thought possible. We have 100+ active private clients (and growing) compared to just 22 at the start of the pandemic.
Read more about our coaching services here.
Launched A New Industry Podcast: Professional Builders Secrets
November
In November 2021, a new industry specific podcast launched: APB's Professional Builders Secrets.
The Professional Builders Secrets podcast is the #1 resource for builders operating a professional building company.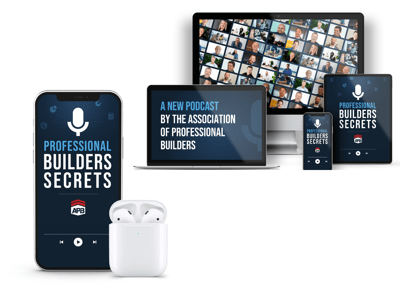 This podcast helps builders discover how to generate more leads, sign more contracts and increase their margins while delivering a better experience for their clients.
Releasing new episodes weekly, each episode is packed with helpful recommendations from industry experts on how to run a successful building company covering a range of topics including sales, marketing, financials and operations.
Featured guests include Co-founder & CEO of Buildertrend, Dan Houghton, owner of Alroe Constructions, Tye Alroe and Business Unit Leader at BuildTools & Bolt, Bob Cain, just to name a few.

Listen to every episode ever created here.


Ready For 2022
2021 was a year to remember and none of it would have been possible without the hard work and dedication from the APB team and you, our members.
As we embark on another year of goals and growth, our mission remains the same: To improve the experience of both builders & consumers in the residential construction industry.
We can't wait to keep supporting you in 2022 and make it one of your best years yet.
Let's make it happen together.