2022 was a whirlwind of a year and it's hard to believe it's almost over.
In the last couple of years, the constant blow after blow to the construction industry has been taking its toll and while it's affected building companies of all sizes, it's the boutique custom home builders that have outperformed the project builders in 2022.
When the industry saw the giants start to collapse, the smaller professional builders took it as both a warning and an opportunity to tighten their systems and looked to communities like APB for support.
We are proud to report that 2022 brought many members a record year for revenue, gross profit and net profit.
Here's 2022 in a nutshell…
Shared Industry Insights With The Media


January-December
Because of our members' success, we are regularly consulted by the media in Australia and the United States across TV, radio and print for our industry insights.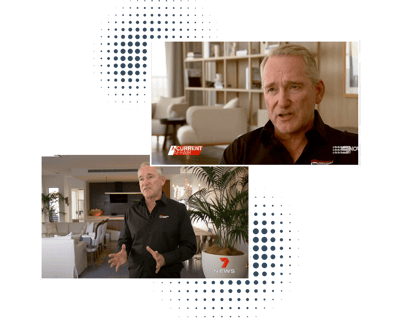 We've been featured on live morning shows including Today & Sunrise, and featured in publications such as the Financial Review & The Australian.
The industry faced a lot of criticism this year after a few large building company collapses and we were able to provide insight to consumers on why the larger companies are failing and how the smaller operators can be thriving in a climate like this.
Launched The State of Residential Construction Industry Annual Report 2022




April



For the second year running, we published the State of Residential Construction Industry Annual Report. After surveying thousands of building company owners across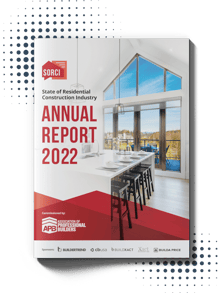 Australia, New Zealand, Canada and the United States we compiled an 89 page report sharing the trends.
Inside the 2022 report we reveal how much gross profit builders in each country add to their jobs, how much they spend on advertising, and what strategies they are using to generate leads.
We provide data and insights from thousands of building companies worldwide across sales, marketing, advertising, projects, team, financials, training & planning.
The survey took place in 2021 with the final report being published in March 2022.
2022's survey opened in September and is already closed while we work on launching the next report in early 2023.
Read all about SORCI here.
Launched Professional Builders Secrets on Audible
April
In late 2021 we launched our first book in order to help as many building company owners as possible start systemising their businesses.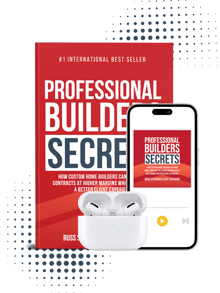 After achieving best-seller status on Amazon in multiple countries, we sat down and recorded the audiobook ready to go live on Audible in April.
​In this bite-sized book, you will discover how to sign more contracts at higher margins while delivering a better client experience, and now there is absolutely no need for you to miss out on the game-changing information shared within this book just because you are not a book reader!
​Now you can access the audio version on Audible and listen anywhere, whether that be in your car, at home or in the gym.
Click here to access Professional Builders Secrets on Audible.
Contributed To The Community
January-December
APB has proudly partnered with Orange Sky, a charity dedicated to providing warm showers and laundry services for the homeless for several years. Orange Sky's mission is to restore dignity back to our friends on the street and facilitate genuine conversation and connection while providing laundry services.
Throughout 2022, with regular contributions, we helped over 1,405 people have access to warm showers and fresh clean laundry via Orange Sky. This is almost double what we achieved last year.
What's more, we added new charities to our contribution including the Movember Foundation, a worldwide organisation that helps raise lifesaving funds and awareness for mental health and suicide prevention, prostate cancer and testicular cancer.
In November of this year the APB team participated in Movember by growing a mo, fundraising and hosting a special bootcamp for builders to create their business plan together online for 4 hours in exchange for a donation to be made. In total we were able to donate over $5,327 to the Movember Foundation.
Finally, we wanted to ensure that our contributions really make a difference to our team's lives and introduced an anniversary donation. Every year of service from our team, each year on their anniversary of joining the APB we donate $365, symbolising 365 days, to a charity of their choice.
We've been able to contribute to numerous more charities that mean so much to the people on our team such as ocean clean up charities, diabetes research and natural disaster support totalling over $3,650.
We're looking forward to our contributions growing even further in 2023.
Hosted Live Events In Australia & New Zealand
May-October
After reintroducing live events again in 2021, we took our highly rated live presentation to 7 cities across Australia & New Zealand in 2022.
At these live in-person events we shared the secrets to running a professional building company, the plan for taking your building company to the next level and connected like minded builders with each other for an evening of networking.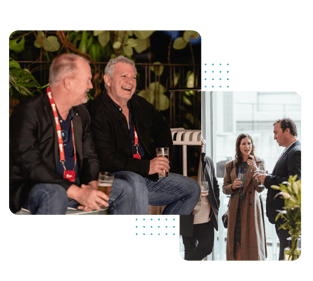 In addition, we also treated our members in each of those cities to a private dinner with other members.
In total we hosted 14 events in total across 7 different cities and that allowed us to meet over 274 existing members of APB and 192 new building company owners.
In 2023 we will be visiting even more cities across the globe to bring the Professional Builders' Secrets live events and exclusive member dinners to as many building companies as possible.
Learn more about upcoming events near you here.
Held First Ever Annual Retreat
June
The APB Annual Retreat is a luxury all-inclusive workshop exclusive to members of the APB and from June 2nd - 3rd we held our first one on Hamilton Island in Australia.
These retreats are intensive strategic events where like-minded building company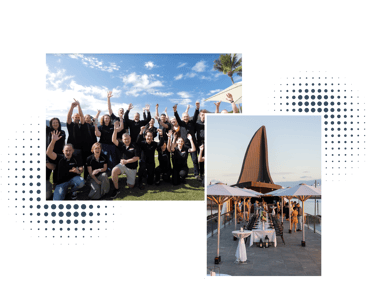 owners come together for 3 nights and 2 days to work on their legacy.
And where better to do it than a tropical paradise?
​We are looking forward to bringing this retreat together once again as we begin work on building an unforgettable few days for next year's Annual Retreat in Hawaii!
Unfortunately, the APB Annual Retreat 2023 in Hawaii is already sold out, however, we'll be sure to share photos of what we get up to!
Launched APB Rewards
July
In July, we were beyond excited to launch APB Rewards, a preferred partner network for our members to use and get cashback on money spent.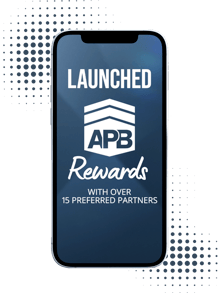 Undoubtedly, this was one of our most exciting launches of the year.
Exclusive for members of APB, our builders will get cash paid back to them on the services they use in their building company!
​We have curated a network of preferred partners that provide services to help professional builders run their building companies more efficiently and more profitably.
​Partners like website designers that follow the APB process, insurance services that will help you increase your Home Owners Warranty Insurance and state of the art software providers that will enable you to deliver a better experience to your clients.
All committed to serving the APB community world-wide.
Game-changing.
Click here to see our preferred partners.
Celebrated Our 8th Birthday
August
On August 31st 2022, we celebrated 8 years of the Association of Professional Builders!
​It's hard to believe the movement that's been created in 8 short years...
​Thousands of builders met in person, tens of thousands met virtually, hundreds of thousands of hours of coaching and over 1 million hours of conversation between our team and building company owners.
All working towards 1 common goal of improving the construction industry for both builders and consumers world-wide.
While we are so proud of what we have achieved together with our team and members, this is all still a drop in the ocean compared to where we are headed.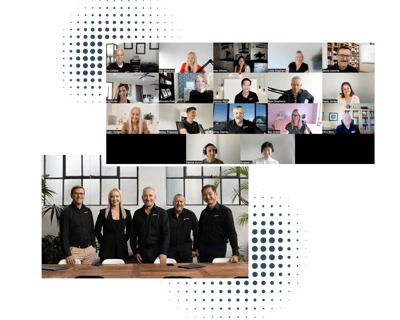 We're welcoming new members every single day and if you're not a member yet, then we hope to welcome you very soon.
Thank you to all of our long-time members who have been there on the journey from the beginning.
And thank you to the new members who are just getting started.
​There's still so much coming for APB and we're not losing steam.
​As John Maxwell said, 'Change is inevitable. Growth is optional'.
Launched APB Chapters
August
After seeing how powerful our networking events have been in each city it was clear there's a desire for builders to connect with each other.
Add in the stress and anxiety plaguing the residential construction industry this year and it was clear we needed to facilitate connections between builders as soon as possible.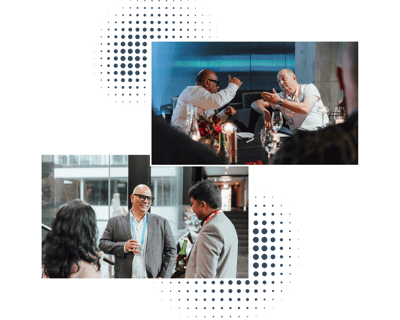 In August we launched our first 'Chapter' in Australia. These chapters are small private meetups where everyone is welcome as it's for both members and non members of APB.
​The only criteria is that all attendees must be owners or directors of residential building companies.
In these small local groups you get to connect, share and support other local builders in your area.
​We launched quietly in just a few cities in order to ensure we got the formula right and had the right chapter presidents in place. After seeing the profound results we're gearing up to take these chapter meetings across Australia, New Zealand, Canada and the USA.
To find a local chapter meeting near you click here.
Worked On Our HR Systems, Company Culture And Became Great Place to Work® Certified
September
Great Place to Work® uses an independent screening process to survey all team members to gather data and compare it to other organisations.
We are happy to report that 100% of our team members agreed that APB is a great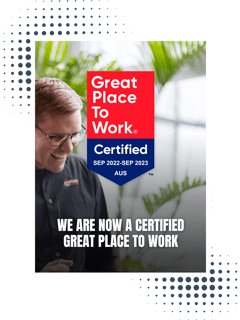 place to work (can you believe a typical company gets just 56%?)
We're so proud that our commitment to building a great culture and an incredible team is recognised amongst all of our team members.
And while our platform is centred around our audience of custom home building company owners, we are proud to share this company milestone with you.
A public thank you to our entire team of talented and dedicated professionals for helping us shape the incredible culture we have here at APB which makes delivering an impeccable service to all of you that much more enjoyable.
Click here to join our team.
Recognised For Our Achievements
August
We are extremely proud and humbled to announce some big milestones we've achieved at APB and been recognised for in 2022 including…
SmartCompany Smart50 Innovator Award 2022 - Finalist
Proud to say we made it as a finalist for Smart Company's Innovator award that celebrates innovation brought to the industry. While we didn't win, we were thrilled to be recognised among some of the most creative companies in Australia.
SmartCompany Smart50 List 2022 - Ranked #22
Each year Smart Company ranks small businesses in Australia and publishes a list of the top 50 fastest growing companies in the last 12 months. We are very honoured to have featured for the second year in a row and even beat our ranking last year! This year we placed 22 on the Smart50 list with 59% growth in the last 12 months.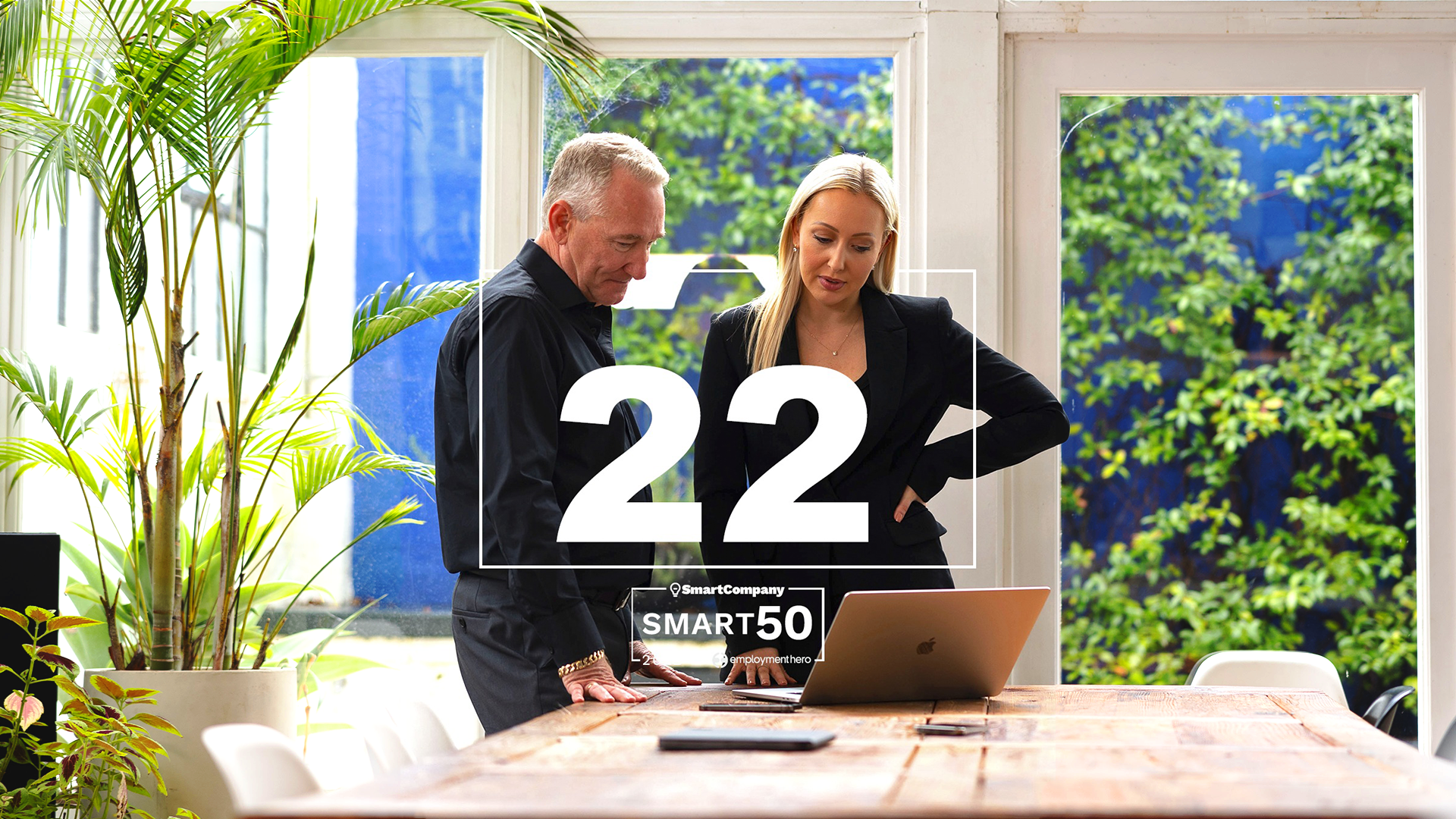 Financial Review Fast100 List 2022 - #34
The Australian Financial Review's Fast100 list is a list of Australia's fastest growing companies (reviewing the last 3 financial years). We are happy to report we ranked 34 of the 100 fastest growing companies with an average growth rate of 73.1% over those few years.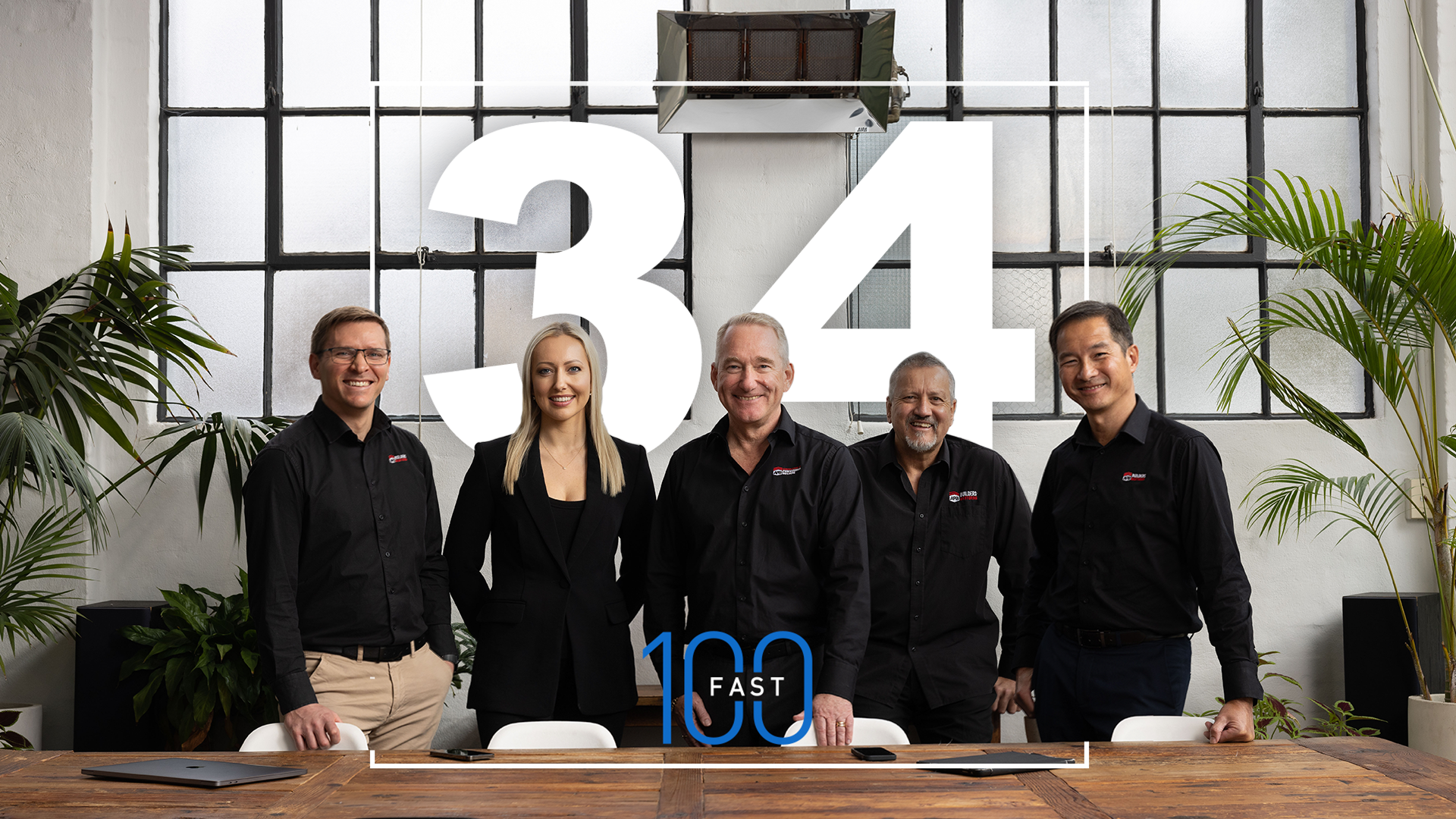 Telstra 2023 Best of Business Awards Queensland State Finalist - Embracing Innovation
To be recognised by Telstra's Best of Business Awards as a State Finalist for Queensland in the 'Embracing Innovation' award is an incredible achievement for our whole team. Telstra's awards have tens of thousands of applications so to have made it to 2023's finalists is an honour. We're looking forward to the awards evening in February!
Awards are a wonderful way to be recognised outside of our own industry and for our whole team to be celebrated for their work.


Preparation For 2022
As 2022 draws to a close we couldn't be more proud of what we have achieved as a business and what our members have achieved in their own businesses.

The year has presented even more challenges for the residential construction industry, some new and some are more of the same. Every day we are blown away at the tenacity of our clients, their creativity in problem solving and determination.

2023 is the year for professional builders world-wide to dominate their markets. Only the strong will survive and it will be the builders who have put in consistent work into their businesses during 2022.

As we too head into 2023 with a long list of goals and growth targets, we are still guided by our mission: To improve the experience of both builders & consumers in the residential construction industry.

If you're ready to join a world-wide movement we'd love to have you onboard as a member.

Together, we'll change the industry for the better.