Hard to know which project management and estimating software is the best to use?
CoConstruct has been a leader in the market of project management software since the company's inception in 2005.
Buildertrend Acquires CoConstruct
Late February 2021 it was announced that Buidertrend acquired CoConstruct in a bid to build an even stronger platform than they currently provided and to combine the teams' scale and shared culture of innovation.
Up until the recent acquisition, CoConstruct serviced over 1 million users worldwide. Many members of the Association of Professional Builders have used CoConstruct to help streamline the project management for their building company.
CoConstruct is an all-in-one project, client and financial management software designed specifically for independent home builders and remodelers. If you're managing your projects in a spreadsheet, you'll be surprised how construction project management and estimating software can save you a significant amount of time, and help automate and systemise the processes of running a building company.
The features available to builders cover everything from pre-construction and project management to financials and administration, providing a 'single source of truth' for builders. But more on that later…
The CoConstruct Story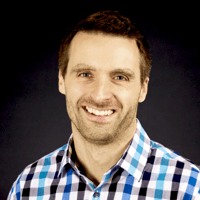 We recently caught up with the founder of CoConstruct, Donny Wyatt, and he shared with us the story behind the creation of CoConstruct. Donny and his wife hired a custom home builder for their new home. The process was exhausting and such a mess that his wife said, "I'm never building a house again!"
But Donny, eager to build another home in the future, knew there had to be something that could help ensure that others don't have the same experience. He spoke to the builder who built his home, along with a number of other custom home builders and remodelers, to find out that the issues experienced when building his custom home were common but avoidable with the correct processes and practices in place.
It was the early 2000s and the obvious solution was to hone in on technology and create something that made the home building processes smarter and easier for both the builder and the consumer. So Donny created the first concept for CoConstruct and tested the waters with a handful of builders before setting off to the International Builders Show in 2006.
Despite being in a small booth, tucked away in the back of the room, Donny went home with more than 100 leads from builders interested in using his product. It was at that point he bit the bullet, quit his day job and put 100% focus on creating this system to help builders and their consumers.
CoConstruct's mission is similar to ours at the Association of Professional Builders (APB). They want to share a system that helps improve the experience of building a new home for both the builder and their consumers. CoConstruct is created specifically for custom home builders and renovation specialists. This is one of the major factors that makes CoConstruct different from other construction project management systems. Just like APB, what they've created isn't for commercial builders, developers or subcontractors. Users of CoConstruct build or renovate anywhere from three to 100 residential homes per year.

What's Included In CoConstruct
So, you're probably wondering what CoConstruct actually includes. If you signed up today, you'd be able to take advantage of...
Pre-Construction Features
✓ CRM functionality to keep track of your leads and opportunities.
✓ Templates for estimating, selections and proposals.
✓ Cost catalogues to store costs you commonly use.
✓ Client selection management to handle choices, deadlines and reminders.
✓ Spreadsheet estimating to build your estimates directly into the software.
✓ Functionality to send clients contracts for electronic approval.
Project Management Software Features
✓ Project scheduling so you can assign tasks to trades or staff members.
✓ Communication management between everyone involved in the project.
✓ Labour tracking so you can see how many hours were worked compared to the estimate.
✓ Daily job logs to keep track of job site activity.
✓ Manage punch list items and warranty requests.
Financial Features
✓ Budget tracking that can be shared with clients for open-book projects.
J.P. Barlow, A Custom Home Builder and Remodeler, had to say this about CoConstruct:
"I would say that the expenses, extensions and approvals set up, containing accounting integrations with various accounting software ties in seamlessly so that when I enter an invoice into the system, it automatically shows up in the expenses of the relevant job.
When people ask me, how do you keep track of job costs and see if you're being profitable? I don't have any double data entry, I enter it one place and when it comes to expense and approvals I look at the ledger tab and can see in real time. If a job starts to get off course in the beginning, then in know I need to make it up on the back end, I have real time data at my fingertips all the time"
✓ Create bid requests.
✓ Create change orders and have them approved within the system.
✓ Integrated purchase orders.
✓ Create professional invoices for clients.
✓ Receive payments from clients.
Administration Features
✓ Share the process with clients with files, photos and communication.
Chad Magleby, A Custom Home Builder and Remodeler, enjoys the benefits of having a client facing portal:
"Having a commitment to a client facing project management system means integrating the client in the decision making process and selection process made it a great experience for them at the builder, trade contractor and other partners that we brought into the process."
✓ Automatically log trade partner communication.
✓ Track your trades' insurance certificates and licences.
There's also a mobile app that you, your team, your clients and your trades can access at any time, from anywhere so everyone is kept up to date.
What Makes CoConstruct Different?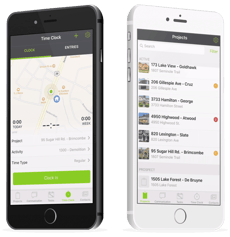 So, if the features are in line with most other construction project management software, then what makes CoConstruct different? The key standout for us is, as we mentioned before, specifically for custom home builders and renovation specialists. It doesn't have features that a roofer needs, or functionality that a commercial builder is looking for. It's designed exactly around your business model, rather than to suit the masses.
Donny also highlighted the streamlined process of estimating with CoConstruct. A lot of other estimating software is typically done by importing completed spreadsheets - so if something changes, you have to repeat the import process. CoConstruct's estimating function acts like a spreadsheet within the software, so instead of importing, you can build your estimates straight into the system and easily tie it together with specs, selections and budget.
CoConstruct Reviews From APB Members
APB member, Neil from NEDS Projects, uses CoConstruct to manage his building company's renovation projects. In his opinion, the top feature is the templates available. "I use them mainly for estimating and proposals. It allows for line items so I can really break each specification down into as many details as needed."
Matt from Trademark Construction told us he uses CoConstruct for everything. "It's a great selling point for clients too, to be able to give them a personal login to their project to see everything in one place from the schedule to invoicing." The only thing Matt isn't a fan of is CoConstruct's file saving abilities. The software operates file saving with a tag system, rather than files, which can be hard to adapt to.
Robert from Carroll Construction said CoConstruct is the backbone to his sales pitch. He takes advantage of all the functionalities to address his clients' concerns. "We highlight the transparency of the financial summary page. We tell them about their ability to see our job calendar. We explain how we use the system to help them make selections with full knowledge of the cost and/or savings."
It's not always all rosy. Sean from S&C Construction started out using CoConstruct but switched to another solution after struggling to get a hold of customer support.
We know it can be hard to digest many sources of information and feedback on construction project management software, so we have complied some of the benefits and downfalls of CoConstruct's construction management software for both builders and consumers: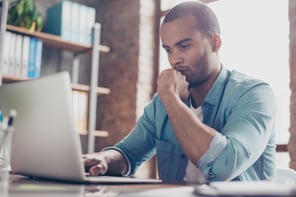 Benefits of CoConstruct for builders:
The simplicity of the software and the training videos provided by the team to help you along the way.
The ability to customise existing pre-made templates.
Builders have stated that features within the CoConstruct software have made their daily work more efficient and productive.
The software holds all of the information for each project in one place from contracts, to plans, to change orders, invoices, pdf's, and more.
CoConstruct simplifies the many processes involved with a building project and helps you ensure that each phase gets the attention it needs.
Some builders have identified that since onboarding CoConstruct, selections have been easier, sales have been smoother, and the communication aspect of the system is a game changer.
CoConstruct offers onsite training as part of their initial package
Builders have enjoyed the schedule feature and how all tasks are able to have assigned team members or trade partners to them.
Another benefit identified by builders is that their team is able to clock in and out and track hours within each project
Having To-Dos that sync with calendars is another benefit for builders
Downfalls of CoConstruct for builders:
Circular dependencies have been identified as a problem for builders when using CoConstruct. Circular dependencies are the relation between two or more modules which either directly or indirectly depend on each other to function properly. Some users have said they need to bypass these by pulling schedule items out of categories, setting predecessors and putting them back into the previous categories.
Some builders would like to see an interior design feature within the software to enable them to organise specs and selections more visually.
One downside to Buildertrend is adapting to the software and on-boarding the system amongst employees. Learning how to use a new software and transitioning files to the cloud takes time and builders have different digital capabilities. Adapting to new systems and processes can be challenging and time consuming.
The software has been said at times to feel "clunky" amongst users, meaning it isn't always refined in areas such as specs and selections.
There is so much in the program it can seem a little overwhelming at first.
Some of the CoConstruct features don't fit as precisely into all current work-flow systems.
The iPhone App could use a refresh at the time of this CoConstruct review.
Builders have identified that Quickbooks does not integrate well with the CoConstruct software. Some users have said it leads to duplicate entries and doesn't transfer across all of the relevant information for leads.
When printing off the budget page There is no real way to get an overview in a quick manner. We have to minimise each individual item
There is not a way to keep incoming invoices. We can send invoices, those invoices are tracked well.
Some users have challenged the price of the software saying it is not feasible for small businesses.
It can take a while to set up a project - specifically a list of generally unrelated items.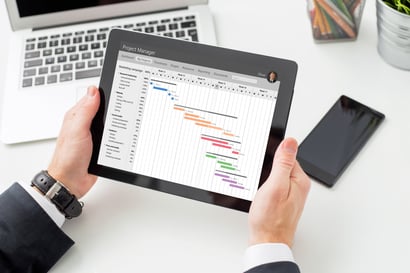 Now onto the pros and cons for the customer…
Benefits of CoConstruct for customers:
Many customers find the CoConstruct software easy to use and have identified they would not engage a builder in future who doesn't utilise the project management software.
Ease of use, ability to customise, and friendly support.
Many customers enjoy having access to the communication feature so they can be updated on progress for individual tasks.
Downfalls of CoConstruct for customers:
Some customers have experienced technical issues with the project management software such as login on customer end.
Some customers prefer updates via email or phone and find the system challenging to navigate and adapt to.
Learning the software takes time and may involve a certain level of digital literacy to truly benefit from the features.
Some customers have seen a drop in personal communication from their builder because they are assumed to be checking the portal for updates themselves.
The client view of some stuff is a little less transparent than I'd like (although i can type anything and everything I want into each item description).
On the homeowners side there is not currently a search bar and it makes it hard for homeowners to find specific information.
CoConstruct Pricing
The pricing model for CoConstruct is structured around how many projects you have active at one time. The price ranges from $299 to $499 per month, depending on how many projects you need to be managing at once. There's no free trial to test the waters, but you can pay a one-off fee of $49 for unlimited usage for two months so you can learn the basics and decide if CoConstruct is the right solution for your building company.
But, if you're curious, there is a free demonstration video. You just need to go to the CoConstruct website and click the button in the top right corner.
The Association of Professional Builders have no direct affiliation with CoConstruct and recommended you research the product before purchasing to ensure it is the best solution for your building company.
The recent acquisition of CoConstruct by Buildertrend highlights a further strengthening of industry leaders of construction management software for homebuilders, remodelers and specialty contractors.
Buildertrend Co-Founder and CEO Dan Houghton said this about the recent acquisition of CoConstruct, ""This acquisition, together with continued support from our best-in-class set of enterprise software investors, positions Buildertrend to significantly expand our market share and continue delivering innovative, value-added solutions that improve client success and efficiency."