Have You Heard Of The Home Building Hero Podcast?
If not, you're missing out on a wide variety of insightful information related to the building industry. The Home Building Hero is a podcast that covers home building, design, trends, real estate, home construction and industry related news.

The Home Building Hero podcast brings to life the key topics and issues related to the custom home building industry.
Unfortunately it can be hard for consumers to find good quality information about the process of building a new home, especially in the form of a podcast, and that's why the Home Building Hero Podcast was created.
To provide builders and consumers with all of the information required to make the best possible decisions when it comes to building a new home.
The podcast is hosted by an award winning home builder and industry leader, David Belman. David has worked within the building industry for more than 24 years and has a wealth of experience.
David has worked as a custom home builder, land developer and licensed realtor. He is the most quoted builder in Wisconsin and a trusted source for many newspapers, radio stations and websites for building news and information.

You're In Good Hands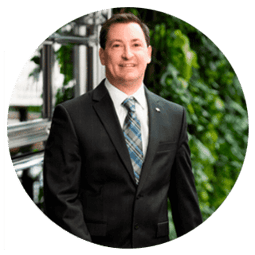 So it's fair to say you're in good hands when it comes to gaining a better understanding of what's happening in the building industry!
The Home Building Hero Podcast has grown rapidly since its inception and is now featured across 10 different network channels to stream new shows every Monday, Wednesday and Friday.
The podcast was created for builders and consumers who want to know more about designing, building, buying or renovating a new home.
Become A Hero Of Your Home
This easy-to-digest podcast provides listeners with bite size segments on topics ranging from housing market trends to how gas prices can affect house value.
Throughout each new episode David expands on a fresh topic to debunk some of the myths in the industry and shares his personal experiences as a custom home builder.
The mission of the Home Building Hero Podcast is to help homeowners become the 'Hero of their Homes'.
This podcast appeals to a wide audience because it not only helps consumers become better informed about the process of building a new home, the content is also relevant for builders as it helps to answer some of the key issues that builders face in the industry.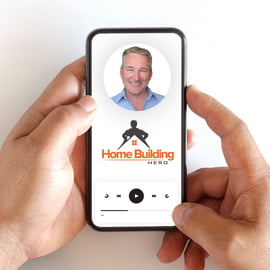 Cofounder of The Association of Professional Builders, Russ Stephens, recently featured on the podcast to discuss how to improve the home building experience for consumers.
Throughout this episode, Russ and David discuss how many contractors eventually become builders but lack the experience to provide their clients with a great experience.
This episode explores how custom home builders can implement systems and processes into their operations to transform their building companies into professional businesses, and in turn, provide a better experience for their clients.
Something For Everyone
In another episode of the Home Building Hero podcast, David uncovers The 10 Most Difficult Building Materials To Obtain. With house building booming, builders are finding it increasingly difficult to obtain building supplies and the price of these supplies has skyrocketed. In this episode David discusses a recent survey of builders across the country and what products they are having the most trouble obtaining.
David also hosted an episode uncovering the importance of engaging a builder before purchasing land. "Another thing that is vital to a successful build is engaging the builder before you buy the lot, because the last thing you want is to find out that you can't afford to build on the land you have purchased."
The podcast features over 300 episodes and new ideas are being explored every week. Whether you're a consumer in the market to build a new home or you're a builder who has built many times before, there's something on this podcast for everyone.
You can subscribe and listen to The Home Building Hero podcast wherever you get your podcasts, including iTunes, Spotify and Stitcher. Or, if you want to be featured as a guest builder, you can contact The Home Building Hero podcast here.