In March 2011 I received a phone call from a custom home builder who was beyond desperate…
He'd just received an email from his accountant notifying him that the tax liability for his company was a staggering $203,000…
On the surface this should have been good news…
Because if his building company was making the sort of money that generated a $200k tax bill, then there must be plenty of cash in the bank to pay that bill right?
However this builder, we'll call him Mike, didn't have $200k in his bank account…
So he asked me, "Why do I have such a massive tax liability?"
"And where has all the cash gone?"
"And how on earth am I going to pay this tax bill in 2 months' time?"
All very good questions, especially since he was still paying off his tax bill from last year which was $250k!
Obviously, there was something seriously wrong here…
Within two years, this builder was paying $450k in tax, and he didn't have the cash to pay it…
Nothing Made Sense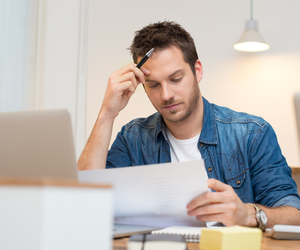 There were no assets such as plants or machinery, no debtors and no loans to the company…
Nothing made sense…
However, the journey of discovery that I went on, as I dug into Mike's financial reports, blew the lid off the mystery surrounding construction accounting for residential home builders and revealed why so many custom home builders are paying tax on profits they have never made!
And now I want to share with you what I learned on that journey...
It does not matter if you are building in Australia, New Zealand, Canada or the USA…
In metro areas or rural areas…
This is crucial information that every residential home builder must hear…
So if you would like to increase your profits by gaining a better understanding of your financials, then make sure you join us for an online presentation covering Construction Financials.
And when you register for this online presentation we'll send you the Professional Builders' Secrets To Increasing Margins FOR FREE.
When you have this checklist, you'll be able to...
Understand the difference between markup versus margin.
Understand the difference between the cost of sale versus your fixed expenses and why it's critical to factor this into your pricing strategy.
Calculate your fixed expenses as a percentage of your revenue.
Determine the exact net margin your building company needs in order to be profitable.
So go ahead, click on the button below and we'll send you the Professional Builders' Secrets To Increasing Margins FOR FREE.