Are you spending your own money quoting jobs for free?
Your own time has a value, so even if you are not paying an estimator then there is still a cost associated with every quote you produce.
Builders that charge for quotes are 8 times more likely to win a job as opposed to those who do not. So while the easy option may appear to be 'just do it' or 'quote and hope', the reality is that you're probably wasting your time.
And if you think you can't charge to quote a job… think again, because in this article we'll explain exactly how members of the Association Of Professional Builders are doing it every week…
But before we start, let's get clear on one thing....
An estimate is not a quote.
An estimate is exactly that, an estimation of what a job might cost. It's an indication based on your experience. The accuracy will depend on the systems you use and the experience you have.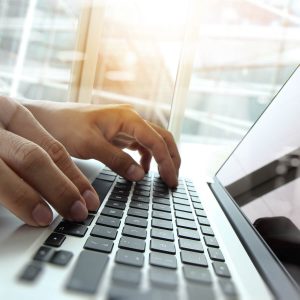 But it's not something you should spend hours on. And you certainly don't waste a minute of your time even looking at a plan unless you have qualified the prospect beforehand.
But when you have a qualified prospect, and you've taken a look at their plans and given them an initial ball-park estimate, then it's time to move in for the sale… and charge for a quote.
We don't have time to go into all the details of what you should include in the quote or the price you should charge here, but we'll definitely cover this off in a future article for you.
The thing is, if your prospect doesn't want to pay for your services, it simply means they either do not see value in what you are offering, or they are a price-checker that has no intention of building with you. So get rid of them fast.
If that leaves you with one or two jobs to quote, it clearly shows the problem is with your marketing and sales process.
Instead of complaining about losing jobs on price, start working on your business and put yourself in a position to win jobs at a decent margin.
We call this process 'racking the shotgun'.
Basically, when you are presented with 10 prospects who all want a free quote, you have two options.
Option 1 is to do them all badly. You only have a limited amount of time which is not enough to take each and every one of these opportunities through to contract. Communication is delayed, quoting is rushed, items get missed and your margin suffers.
Option 2 is to rack the shotgun. Qualify each and every prospect hard before volunteering your time for free.
And for those prospects that qualify, set their expectations about what will be done as part of an estimate and what happens next as part of the quoting process.
Be clear with them, if you are going to invest your time estimating their job, are they prepared to spend money getting their job professionally quoted in order for you to produce a fixed price contract?
If they are, you have buy in.
If they're not sure, let them come back when they are.
They should then go back into your builders CRM system to be nurtured over time until they are ready.
But for the rest, you can give these guys 100%. They have shown a commitment to you, now it's up to you to over deliver and wow them with your communication and professionalism.
You see, now you have their full attention. They're not running around trying to get seven different builders to quote their job, they're waiting on you and you only.
This is critical because people will give you their attention before they give you their money. So if you are going to hit them up for a seven hundred thousand dollar contract in a few months time, you'd better start interacting with them on a regular basis now.
This Is Your Big Opportunity, So Ask More Questions.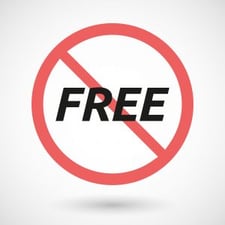 Every question is a strand that connects you to your prospect.
The more strands you have, the stronger the connection. So keep the communication flowing!
Question everything you see on the plans and document the answers so that they appear on the contract proposal you create for them. There are many software tools that are excellent for
communicating and recording this information pre-contract.
By the time you present your contract proposal, you have a very detailed custom quote that cannot be matched by any other builder, especially if they are doing all this work for free.
Remember, if you are struggling to charge for quotes then you are probably attracting the wrong audience or you are not demonstrating value. The best way to convey value is to be unique so review your Unique Selling Proposition.
You cannot deal with everyone that asks for a free estimate so 'rack the shotgun' and identify the hottest prospects.
Because when you follow this process you'll be signing contracts at much higher margins than you ever thought were possible.
This is just a small part of the sales process for builders.
To download the complete process, click on the link below.