The ability to sell has nothing to do with being pushy, cheesy or annoying.
However, it does require tenacity.
The vast majority of builders who are running their own building companies already have that quality, regardless of how reserved they may appear on the outside.
It takes guts, determination and drive to start a building company from scratch, and more of the same to keep it operating…
Which is why the vast majority of builders already have a natural ability to succeed in sales, however the one thing that holds them back from even greater success is a sales process.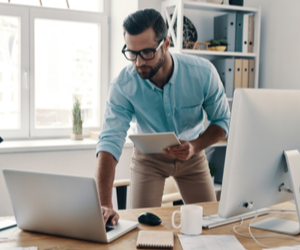 We're not talking about the pathway the consumer follows in terms of design, prelims, contract and construction.
This is the sales process the builder must follow in order to maximise their chances of advancing the sale from initial enquiry, all the way through to the contract signing
So here are our top five tips that will help you to increase your conversion rates and convert more of your prospects into clients.
Conduct A Pre-Call Check
Preparation is everything. So before any interaction occurs, whether that be in person, over the phone, or in written form, always be clear on your objective before you start.
To do this, we always ask ourselves three questions prior to the interaction.
Why am I calling?
What do I want the other person to do?
How am I going to deliver exceptional value?
Asking yourself these three questions leads to better preparation and better outcomes. You will not only be advancing the sale on every interaction, you will also be building a stronger relationship by delivering value on every call.
Another quick tip is not to leave your preparation to the last minute.
If you prepare a day in advance then that will open up an opportunity to prime your prospect before the meeting takes place by sending them something of value, such as an article, that relates to their situation that you just came across and it made you think of them.
There is nothing unethical about saying this to a prospect. You came across this article because you were preparing for them. That's a good trait not a bad one!
Practice Objective Qualifying
There is nothing worse than wasting your time on a prospect that was never going to build with you or even worse, never build with anyone, ever!
To avoid this happening you must follow a systematic process for qualifying your leads starting with the initial disqualification questions before progressing to the discovery questions.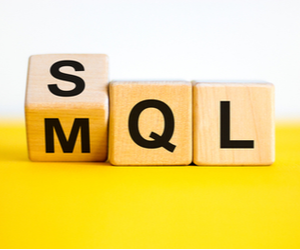 The disqualification questions are closed questions that are designed to quickly uncover the red flags so that you do not waste your time on unqualified prospects. Importantly, budget is not a question you should be asking or even disqualifying on at this stage in the sales process!
When a prospect successfully navigates through the seven qualifying questions, you must then go deeper and take them through another seven discovery questions.
The first six discovery questions, which are all open questions, will reveal the emotion behind the prospect's decision to build.
What are they looking for in a builder? And what concerns them about the building process?
When they answer those questions, they are effectively telling you how to sell to them!
Once you have the information you need, the final piece of the puzzle is establishing their expectations in terms of budget.
When you follow this process, as opposed to demanding to know their budget up front, you will find they are a lot more malleable in terms of how much they are prepared to invest in order to get what they want.
Remember The Certainty Scale
The certainty scale is a simple way of determining when a prospect is ready to be asked a closing question.
There are three components, your company, your product and you.
On a scale of 0-10, the objective is to get each of the three components to a nine or above.
If your prospect needs and loves your product, loves you, but has never heard of your company, they would probably rank as a five on the certainty scale for your company.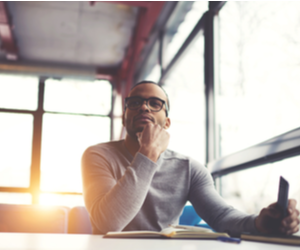 So, even though you and your product are both at a 10, you will need to invest a bit more time educating your prospect on what makes your company so great as well.
When you have all three components ranking nine plus, then it's time to advance the sale by asking a closing question.
You won't necessarily close the sale just because you have three 10s, however you will find it very difficult to close without achieving at least three nines.
Understand Objections
This is where a lot of people think being good at sales is simply a matter of overcoming a prospect's objections and then having the courage to repeatedly ask for the sale until the prospect succumbs to the pressure.
This does work in a small number of cases, but it's not how successful salespeople operate and it does also lead to 'buyer's remorse' which can result in the sale being cancelled.
The mistake a lot of sales people make is trying to overcome the first and every subsequent objection a prospect comes out with.
Big mistake. And that's because the first objection is rarely real, it's an involuntary response, a knee-jerk reaction by the prospect to buy themselves some time to think.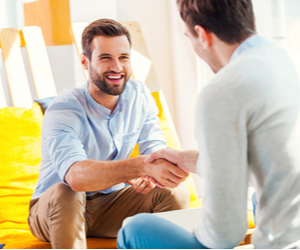 So by trying to overcome the first objection, all you end up doing is creating a situation where the prospect creates a second, third and fourth objection just to keep you at arms length.
So instead of attempting to overcome the first option, refer back to the certainty scale and ask yourself, where is the gap?
Work on that component and then open up the dialogue in order to enable the prospect to raise any other concerns or objections they may have before you ask for the sale again.
Follow Up
This is big!
You can be lacking in almost every other sales skill and still 'win' simply by following up your opportunities. It really is that important.
Most sales occur after five follow ups. However, almost half of all sales people give up after just one attempt!
As staggering as that fact is, it's really great news, because it makes selling so much easier for the rest of us.
When you initially respond to a new enquiry, speed is critical.
Success is measured in seconds so don't try and act cool like you're so busy you could not call back for a couple of hours. Pick up the phone and respond instantly. When you do that your conversion rates will explode, even though the sale may occur months later.
Also, use multiple channels over multiple days.
We use a process called the 3x3. Phone, SMS and email every day for three days. That's three consecutive days, not once a week for three weeks.
Most builders don't like the idea of doing this, they feel it makes them look desperate.
Which is great for you because while they are hanging back trying to look busy, you are on the phone building rapport with a prospect who is amazed that you are the only one that made a real effort to get back to them.
So that's our top five tips that you can use to become better at sales.
If you'd like to discover some more tips for running a residential building company, and to get access to the complete sales process for residential home builders, check out our latest book, Professional Builders Secrets.
Inside you'll discover how to generate more quality leads and convert more of those leads into sales at higher margins while improving the client experience.
Click on the special link below to receive your free copy.