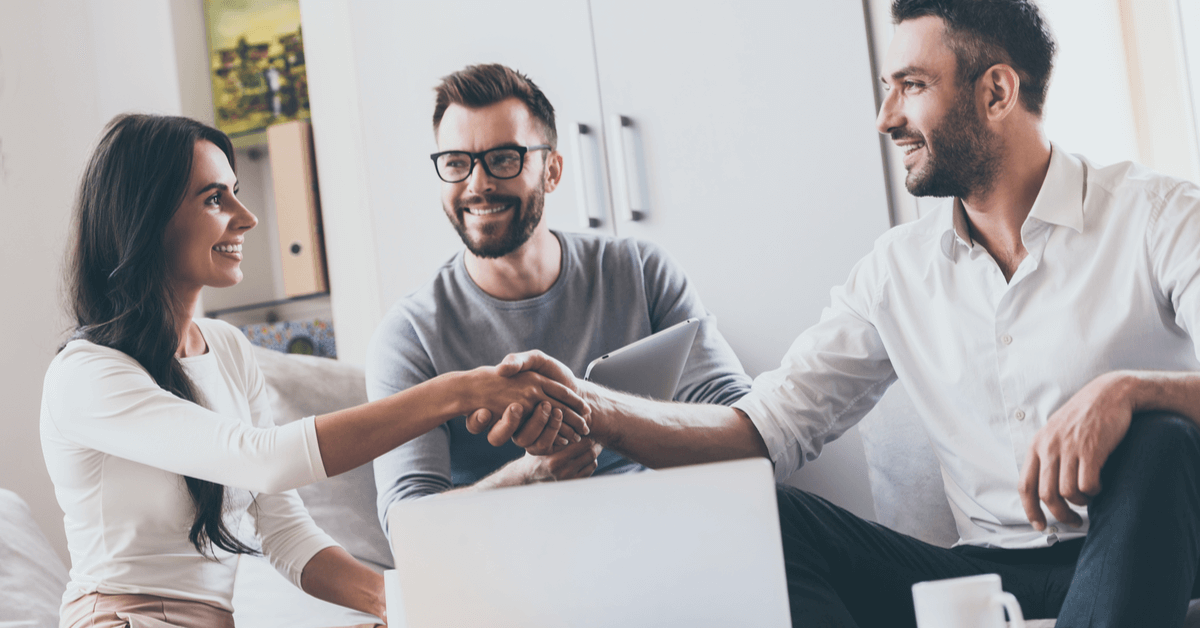 How many times have you spent weeks or even months working with a potential client to give them exactly what they wanted...but not win the job?
And all because they got a cheaper price from another builder….
So maybe next time you decide to trim your margin a little bit just to make sure you win the job...and before you know it, you've entered a race to the bottom.
Quoting more jobs, spending less time on each quote, taking bigger risks on smaller and smaller margins.
It never ends well for residential home builders that follow this path.



According to research by Process Street, building companies with a formal sales process enjoy a 28% improvement in revenue compared to those which do not.
Which is why Professional Builders have a repeatable sales process which they follow for every new prospect while average builders end up following the prospect's process for buying!
So stop wasting your time chasing prospects that will never build with you and start building relationships with your ideal clients.
Beware Of Common Myths
One of the biggest myths in our industry is that custom home builders have to provide free quotes in order to win jobs.
The truth is, the people that say this are most often the ones that do not understand the difference between an estimate and a quote.
Therefore, they have no understanding of what's involved in providing a quote for a new home and why it is not viable for a business to give away thousands of dollars worth of knowledge and experience without compensation.
So don't listen to the price-checkers who tell you "I'm not paying for a quote," because all they are getting from other builders is an estimate...
Instead, focus on educating your prospects and help them to understand the build process and how they can avoid getting sucked in by a builder who probably won't be around long enough to finish their home...
Here are some tips that may help you.
You Need A Sales Process
First of all, create a documented sales process for your building company.
If you don't have a written sales process that can be followed for every new lead, start right now by identifying the milestones that can be used to identify where a prospect sits in the customer journey and write them on a whiteboard.
Then you can start drilling into each milestone and start mapping out the step-by-step process for progressing your opportunities to the next stage.
Once you've done that, get your admin assistant to put the process online using free software such as Google Docs, Lucidchart, or your preferred option.
Now you can start linking to follow-up emails, phone scripts and marketing assets that can be used at the different stages of the buyer's journey.
Make Sure Your Goals Are Measurable
Next, start measuring the KPIs in your sales process.
"What gets measured improves."
So make sure you know the numbers for every step of your sales process for the quarter.
Using quarterly figures works better than monthly due to the long sales cycle and the limited number of sales that come out at the other end for a typical residential building company.
Once you know your numbers, set targets for the current and future quarters and work towards achieving your goals.
You'll Be Able To Make Better Decisions Based On Hard Data
And by reviewing your actual numbers versus the targets you've set, you'll be able to use Data Driven Decision Making...or DD-DM as it's called by Professional Builders.
It's the difference between having a successful building company and working flat out in your business chasing cash flow.
DD-DM is the process of looking at the KPIs in your sales process and identifying the #1 weakness.
Once you know what needs fixing, you can focus all of your energy on one thing, rather than trying to improve other steps such as lead generation that may not even need fixing.
How You Can Start Creating Opportunities
So what if you could create genuine opportunities for your building company with clients that are not solely focused on price?
Would it help you to win more contracts at higher margins and avoid having to build for problem clients?
Our members thought it would, so that's why we created a training book covering the new sales process for a residential building company.
When you have it, you'll sign more contracts at higher margins and avoid having to build for problem clients.
So you can become the builder that clients queue up to build with.
Click on the link below to download the free Sales Blueprint Training Booklet For Builders.